Help sea turtles get off the hook!
Bycatch – the accidental catching of non-target marine species by the fishing industry – is one of the biggest threats to sea turtles, including Hong Kong's endangered green turtles, which after nesting in Sham Wan, have been tracked migrating to neighbouring waters including Vietnam.
But longline fishing, in which multiple baited hooks are set on lines behind fishing boats, is responsible for a large percentage of turtle bycatch in Vietnam's yellowfin tuna fishery. Attracted to the bait, turtles bite on or swallow the hooks and get caught, causing severe, often fatal internal injuries.
Fortunately, a solution to turtle bycatch does exist: the circle hook or "C" hook for short. The more circular shape of this hook compared to traditional fishing hooks makes it harder for turtles to swallow or be caught on it. Studies have found that the use of "C" hooks reduces the number of turtles killed as bycatch by 80 to 93 per cent, while causing little to no reduction in fish-catch size.
We need your help to raise HK$450,000 to pay for 30,000 "C" hooks to be distributed to some 165 Vietnamese fishing vessels. We will also be able to cover costs for staff training and field work, helping to save an estimated 400 sea turtles, which means you can save 1 sea turtle by donating HK$1,125.
So please donate today and maybe one day, we will be able to eat seafood without any turtles having to die for it.
Save one turtle by purchasing 100 circle hooks @ HK$15/hook
HK$300 = 20 hooks
HK$750 = 50 hooks
HK$1,500 = 100 hooks, save 1 turtle
HK$3,000 = 200 hooks, save 2 turtles
HK$5,250 = 350 hooks, save 4 turtles
HK$7,500 = 500 hooks, save 6 turtles
HK$15,000 = 1,000 hooks, save 13 turtles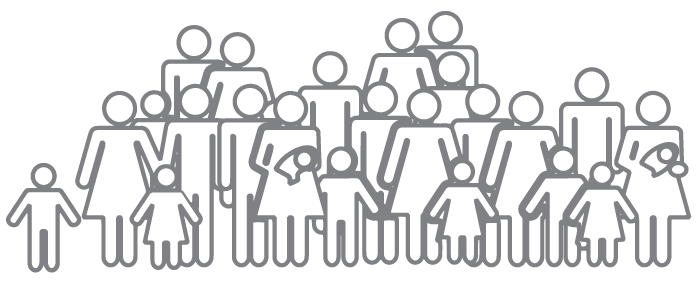 HK$171,441.8
DONATION
HK$450,000
GOAL
Thank you:
South Island School Student Council has donated HK$11,701.80
Sai Ho Chan has donated HK$350.00
Tin Yau CHAN has donated HK$1,000.00
黃雋智 has donated HK$100.00
陳志傑 has donated HK$100.00
Lion Body Big-eater Elephant Geogduck has donated HK$100.00
EVA LI has donated HK$350.00
T Pun has donated HK$1,500.00
Ka Lin Kuan has donated HK$350.00
黃海卓 has donated HK$100.00
SAU MAN HUI has donated HK$3,000.00
Sau Wai Lam has donated HK$1,500.00
Yin Fun Fung has donated HK$108.00
Yan Yan Hui has donated HK$200.00
Yuet Yau Wong has donated HK$350.00
Kwok wah Chan has donated HK$1,500.00
Siu Wing Tam has donated HK$1,000.00
Grace Andres has donated HK$50.00
Siu Hing Leung has donated HK$350.00
Yin Fun Fung has donated HK$100.00
Moray Chan has donated HK$750.00
Grace Andres has donated HK$200.00
Roseanna Chan has donated HK$2,500.00
John Horwood has donated HK$300.00
CHI KIN LO has donated HK$300.00
Tsz Yin Lam has donated HK$300.00
Garly Liu has donated HK$300.00
WING YIN HO has donated HK$300.00
DAMON LO has donated HK$150.00
HO FAI FRANCIS LIN has donated HK$300.00
Man wai Chan has donated HK$750.00
Karen Suen has donated HK$1,000.00
Siu ki Ng has donated HK$10.00
GORDON CHAN has donated HK$750.00
Greg Crichton has donated HK$750.00
Chun Wai Lai has donated HK$300.00
Ka yan Chan has donated HK$300.00
Lazy Cat Yoga Company Limited Lazy Cat Yoga Company Limited has donated HK$3,088.00
Destiny Mok has donated HK$30.00
Judy Huang has donated HK$30.00
Fanny Ng has donated HK$1,500.00
Amy Li has donated HK$1,500.00
Cheng I Ho has donated HK$1,500.00
C Wong has donated HK$500.00
Lok Ling Tse has donated HK$750.00
Desmond Tang has donated HK$1,500.00
Hoi Pun Woo has donated HK$1,500.00
WAI FUNG WONG has donated HK$300.00
Wai ming Cheung has donated HK$290.00
Silvia Chan has donated HK$10.00
Chi Hung Man has donated HK$525.00
Sin Man Tsang has donated HK$500.00
Gobby Sing has donated HK$300.00
Chun For Wong has donated HK$1,500.00
Silvia Chan has donated HK$10.00
Sarah Creed has donated HK$750.00
KA YU TSE has donated HK$750.00
Edmond Chan has donated HK$15.00
Ka-Leung Wong has donated HK$1,125.00
Yuen Ting Wong has donated HK$300.00
INYAN CHAN has donated HK$500.00
Eddy Lau has donated HK$100.00
CHUN HONG TANG has donated HK$300.00
Ka Chun Yau has donated HK$750.00
Yiu Ming Kwan has donated HK$300.00
Hang Yan Chan has donated HK$300.00
Kathy Tai has donated HK$300.00
LAI SHAN CHEUNG has donated HK$100.00
Ho Kiu Yuen has donated HK$750.00
Sunny Yeung has donated HK$1,500.00
Pui Yee Chan has donated HK$150.00
Cherry Chan has donated HK$300.00
SIU FUN TANG has donated HK$300.00
Chun Lam Wong has donated HK$300.00
Suki Siu has donated HK$300.00
Chong Shing So has donated HK$750.00
ANDES LIU has donated HK$300.00
Chuk Yan Trent, Pun has donated HK$300.00
Ka Ming Leung has donated HK$300.00
Wai Yee Alice Wong has donated HK$3,000.00
Alvin Chan has donated HK$200.00
Ka Ho Chan has donated HK$300.00
TSUN KI LIU has donated HK$750.00
Yeuk Ting LIU has donated HK$150.00
Nim Hoi Tse has donated HK$1,500.00
Mavis Ho has donated HK$300.00
Au Yeung Po Mei has donated HK$300.00
Hoi Kit Garrick Leung has donated HK$300.00
Sylvia Cheung has donated HK$500.00
YUET LEI LEE has donated HK$3,000.00
Angus Wong has donated HK$300.00
On ying Siu has donated HK$1,000.00
Chi Ying Jacqueline MAN has donated HK$100.00
Po Kwai Mak has donated HK$300.00
Ho Yee Chau has donated HK$100.00
Chiu Fan Man has donated HK$300.00
Germam Cheung has donated HK$300.00
Shing Lung Wong has donated HK$300.00
Kin Kent Cheung has donated HK$300.00
Mei Sze Cheng has donated HK$300.00
Peter WONG has donated HK$1,500.00
Tak hau Wong has donated HK$1,500.00
WAI PUI CHAN has donated HK$300.00
SIU CHI YUEN has donated HK$750.00
Ho Kwan CHIK has donated HK$300.00
Amy Cheuk has donated HK$750.00
Wing Tat Lau has donated HK$300.00
Tsz Ling Keung has donated HK$100.00
Chi Cheung Ruby Yang has donated HK$750.00
Chi Hang Lee has donated HK$300.00
HOK YEE LIU has donated HK$300.00
CHAN CHI HONG MICHAEL has donated HK$100.00
Maggie Lie has donated HK$750.00
SIU KWAN WONG has donated HK$300.00
Chan Chun Hei has donated HK$1,500.00
Belinda Chu has donated HK$300.00
CHI HANG CHENG has donated HK$300.00
Kwong Yau Wong has donated HK$750.00
Hoi Chi Kelvin Leung has donated HK$300.00
Kong Ching Wong has donated HK$300.00
Nora Cheng has donated HK$300.00
Simon Cheung has donated HK$500.00
Wan Ying Lo has donated HK$300.00
CHUN PING WONG has donated HK$300.00
Winnie Wong has donated HK$300.00
Leo Fung has donated HK$500.00
Hung Leong Lee has donated HK$750.00
Sai Wing Yuen has donated HK$1,500.00
Siu mui Chan has donated HK$50.00
Yin Tung Jade Chan has donated HK$1,500.00
Hui Wing Kei has donated HK$750.00
Shui Choy Jimmy Lee has donated HK$750.00
Candy Leung has donated HK$300.00
Wing Shan Wong has donated HK$100.00
Maria Lam has donated HK$750.00
Kat Ko has donated HK$300.00
WAI MAN CHEUNG has donated HK$300.00
Lai Fong Lee has donated HK$1,000.00
Stephen Tsoi has donated HK$100.00
Oi Ling Irene Fung has donated HK$300.00
Yung Cheung Spencer Leung has donated HK$750.00
Hung kit Ma has donated HK$300.00
Kelly Chan has donated HK$20.00
Benny Lai has donated HK$750.00
Suet Ki CHAN has donated HK$300.00
Bonita Chin has donated HK$300.00
Ricky Wju has donated HK$500.00
Realty Solution Consultants Limited has donated HK$2,564.00
Chun Lok Tong has donated HK$300.00
Po Yee Chan has donated HK$300.00
Chung Sau Ying has donated HK$300.00
Ellen Tang has donated HK$300.00
HOI YAN CHAN has donated HK$300.00
Ryan Leung has donated HK$300.00
MISTY YEUNG has donated HK$1,500.00
Olivia Cheung has donated HK$1,500.00
Alan Kwok Shing Chiang has donated HK$750.00
TAM KING WAH VINCENT has donated HK$1,500.00
Kate Pang has donated HK$750.00
Hui Wen Chen has donated HK$1,500.00
Kwok Kong Cheng has donated HK$300.00
Pui Yan Lau has donated HK$300.00
Kylie Chan has donated HK$200.00
Derek Li has donated HK$5,250.00
Kam Man Fung has donated HK$300.00
Raymie Leung has donated HK$150.00
Hiu ting Mok has donated HK$150.00
Po Ching Law has donated HK$100.00
Ah Bei has donated HK$300.00
林東洋 has donated HK$150.00
WAN SHEUNG WONG has donated HK$1,000.00
Yhap Shu Chon has donated HK$150.00
Sonia Yao has donated HK$750.00
Yinglin Jin has donated HK$300.00
Shanice Lok has donated HK$200.00
Wing Kam Yau has donated HK$150.00
Yuk Wong has donated HK$1,500.00
Catherine Wan has donated HK$1,500.00
楊雅筑 has donated HK$300.00
PUI YING KWOK has donated HK$150.00
Cheung Wai Kuen has donated HK$3,000.00
TSZ MING CHIU has donated HK$300.00
Anita AU YEUNG has donated HK$100.00
Pui Ying Lam has donated HK$300.00
Lai Wan Kan has donated HK$750.00
Yin Fan Loi has donated HK$300.00
Pik Yun Lam has donated HK$300.00
Chi Hong Yung has donated HK$1,500.00
Wai Man Yuen has donated HK$200.00
Christine Chak has donated HK$300.00
Sze yui Cheng has donated HK$300.00
Chung ki Wong has donated HK$300.00
余思璁 has donated HK$300.00
李學偉 has donated HK$300.00
Dennis LAU has donated HK$100.00
Jessica ZHANG has donated HK$100.00
Tobey To has donated HK$300.00
Chin Hung Timmy So has donated HK$300.00
Karen Lam has donated HK$300.00
Candy Pang has donated HK$75.00
Kin Wai Choa has donated HK$1,000.00
June Chung has donated HK$1,500.00
YINYU WINNIE OU has donated HK$330.00
Natalie Lau has donated HK$150.00
梁偉剛 has donated HK$2,000.00
佩螢張 has donated HK$500.00
SiuCheong Chow has donated HK$1,000.00
Lisa Kam has donated HK$500.00
YUK FAN NG has donated HK$1,500.00
On yip mabel Hui has donated HK$300.00
Kwan Mon Mon has donated HK$150.00
Oi Bing Debbie Lam has donated HK$750.00
WING PUI LEE has donated HK$300.00
Ka Fai Ngai has donated HK$300.00
Wing Po Cheng has donated HK$750.00
Selina Chan has donated HK$750.00
Ka Po Chan has donated HK$300.00
Ho Ming Leung has donated HK$100.00
Jacky Ng has donated HK$150.00
WING SZE MO has donated HK$300.00
YEE KAY CHEUNG has donated HK$300.00
SUNG DUK HONG has donated HK$1,000.00
WILLIAM LEE has donated HK$1,000.00
YUE SHUN LAM has donated HK$500.00
SAU WAI YU has donated HK$300.00
Siu Lun Chan has donated HK$1,500.00
Kwok yuen Chu has donated HK$750.00
Ying Tsz Tommy Yiu has donated HK$750.00
Wing Wong has donated HK$150.00
Pang Sui Hung and Cheung Yuk Sim has donated HK$150.00
Kate Pang has donated HK$750.00
Wai ming Fung has donated HK$750.00
Ho Ming Kwok has donated HK$300.00
Alexandra Mei Ying Ngo has donated HK$3,000.00
Chiu Lam Tsang has donated HK$300.00
高越 has donated HK$300.00
Tsz ying vien Shum has donated HK$300.00
Mei Ling Catherine Chan has donated HK$3,000.00
Joanna Reed has donated HK$750.00
Yan Yan Amy Wong has donated HK$1,500.00
Sik Kuen Lau has donated HK$750.00
Grace TY Wong has donated HK$1,500.00
Ms. Veronica Lam has donated HK$1,500.00
Che Yan Emile Pang has donated HK$300.00
Margaret Harrison has donated HK$300.00
Chi Hong Lau has donated HK$500.00
NGA MAN SIU has donated HK$300.00
Chun Kit Lau has donated HK$300.00
Lap Kei Lai has donated HK$300.00
Connie Lo has donated HK$300.00
Siu Kwan Florence Poon has donated HK$300.00
Chan Pak Yui has donated HK$300.00
呂佩怡 has donated HK$300.00
Ping Tak Chan has donated HK$300.00
Chiara has donated HK$750.00
Sean Hung has donated HK$500.00
Man lee Lau has donated HK$150.00
Kam Tim Choy has donated HK$300.00
陳宛禧 has donated HK$150.00
TING FUNG WONG has donated HK$10.00