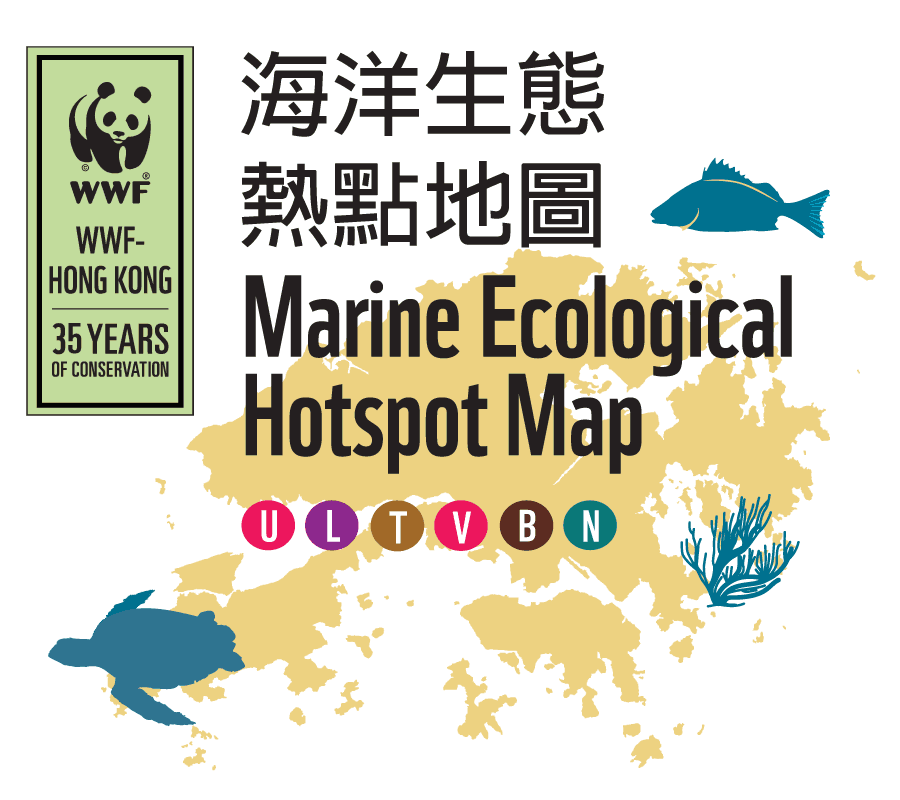 Marine ecological hotspots are areas housing representative, rare or threatened species and habitats that merit conservation and scientific research.

Working in tandem with more than 30 experts, WWF has identified 31 marine ecological hotspots across Hong Kong waters based on best available information and six globally recognized scientific criteria for identifying Ecologically or Biologically Significant Marine Areas (EBSAs).

WWF hopes this information will help advance discussions about the identification of marine areas in need of priority protection and management, and the setting up of conservation measures – such as marine protected areas (MPAs) – for each of those marine areas.
Explore the map
海洋生態熱點是一些擁有具代表性、罕見或受威脅的海洋物種及棲息地的區域,有保育及科研價值。

WWF 與 30 多位專家合作,揀選出 31 個香港水域內的海洋生態熱點。評選根據最佳可獲得的科研數據及全球公認的「具有重要生態或生物意義的海洋區域」中的 6 個標準進行。

WWF 希望這個資訊可以帶動有關揀選需要優先保護及管理的海洋生態熱點,及其保育措施(如:設立海洋保護區)的討論。
進入地圖
Please rotate your device to view this website
請旋轉你的設備來瀏覽本網站