They may be among the ocean's top predators,
but in reality, sharks have long been the prey.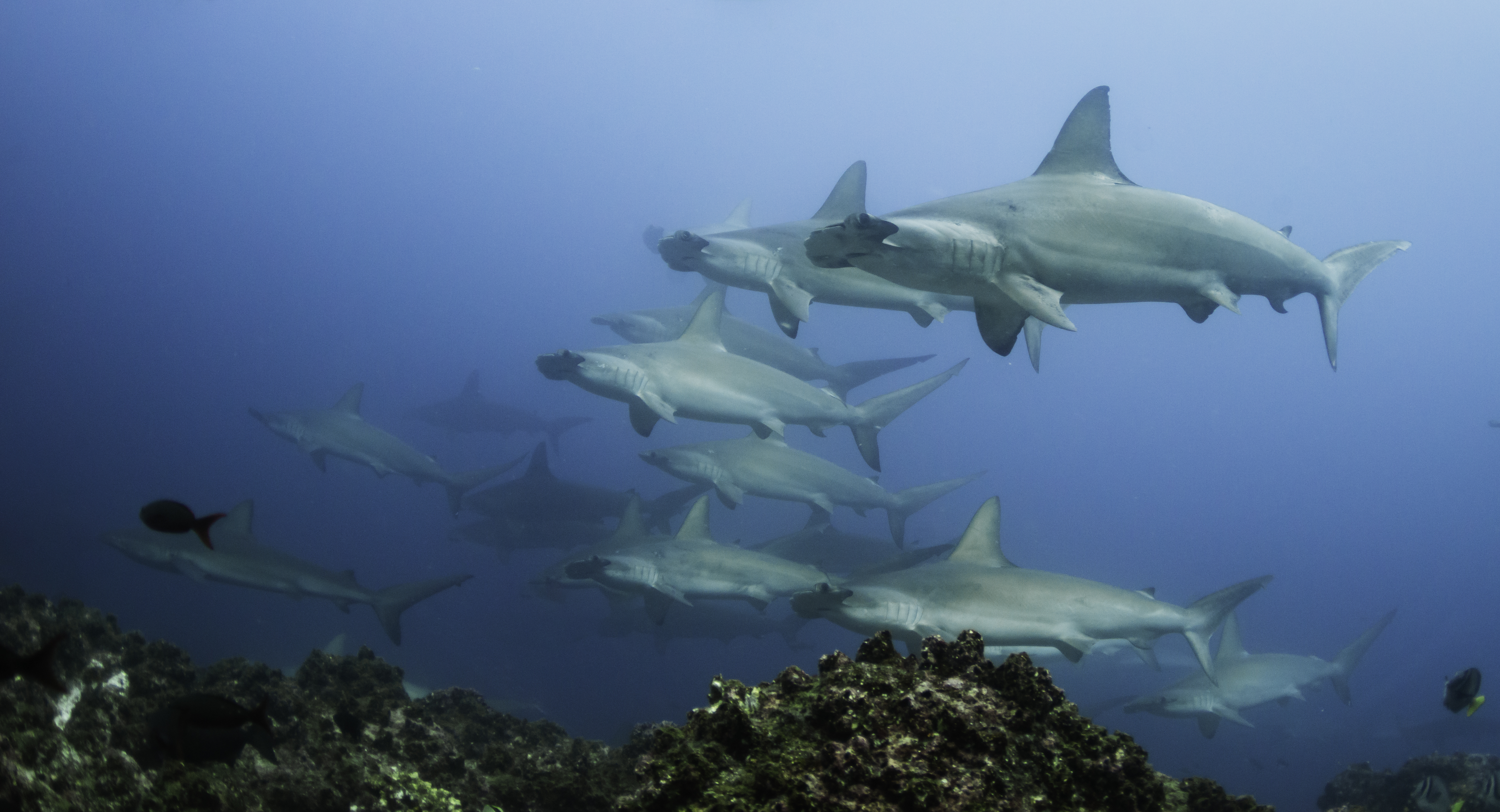 © Shutterstock
Sharks and rays are in crisis, with 25 per cent of all the 1,000 plus species threatened with extinction, mainly due to rampant overfishing.
A very diverse array of shark species exists in Indonesia, which unfortunately, also has the highest catches of sharks globally. Sharks are caught across the entire archipelago, but the total catch is declining due to over exploitation. At least 72 per cent of the shark catch in Indonesian waters is taken as bycatch in fishing gears such as gillnet, trawl, longline tuna and purse seines, which all indiscriminately catch a wide variety of fish.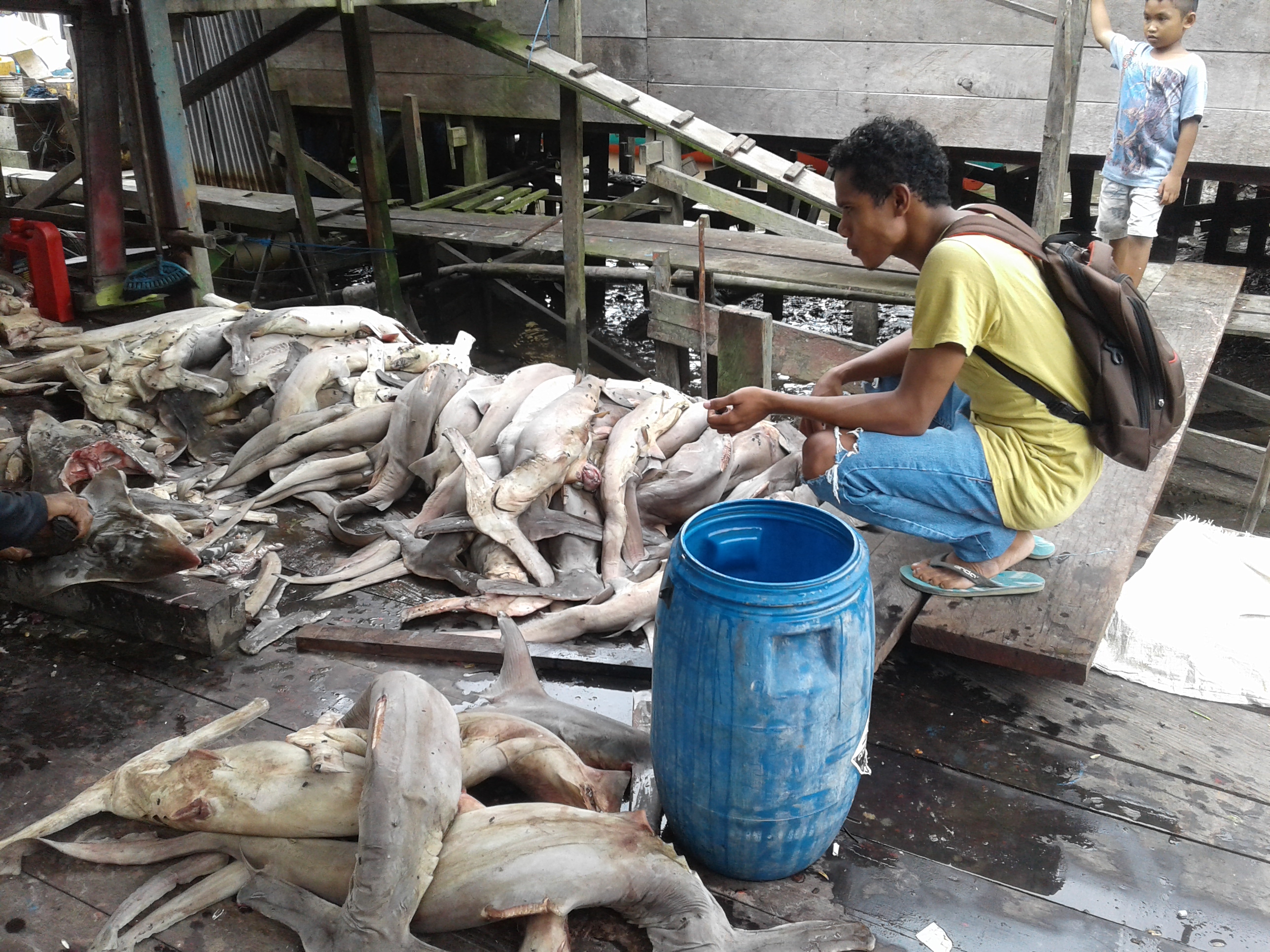 © Maksimus Yampapi/ WWF-Indonesia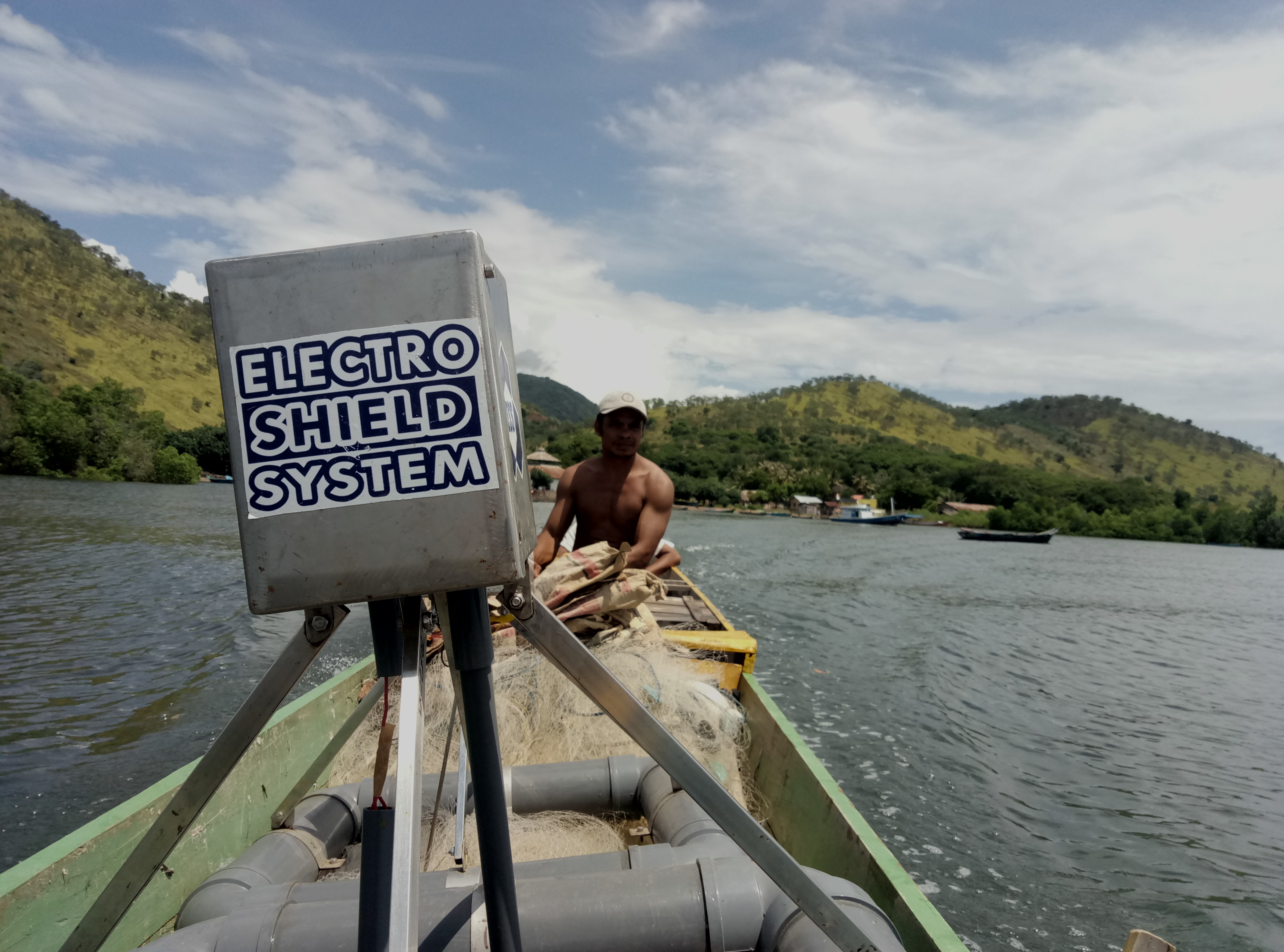 © Irfan Thofiq
Despite the listing of 20 commercially important shark and ray species on CITES Appendix II (= sustainable fishing and trade only) in 2013 and 2016, declines in the populations of these species will only stop if countries like Indonesia can reduce their catches in widespread fishing gears such as gill nets. Banning the use of these gears may not be feasible in many places as impoverished communities rely on them for their livelihood.
Ideally techniques can be found to reduce shark and ray bycatch without affecting the target catch. No proven method currently exists for gill nets, but WWF-Indonesia is helping to test an experimental Electronic Shield System (ESS) that shows promising results.
We need your help to raise HK$280,000 to set up four ESS units in two critical shark habitat sites in Indonesia's Teluk Bintuni for six months.

The overall goal of this project is to document at least one critical habitat of hammerhead sharks listed on CITES Appendix II by December 2020, and to reduce hammerhead shark bycatch by 20 per cent. Spatial planning will be integrated with a Marine Protected Area (MPA) at Teluk Bintuni, in West Papua.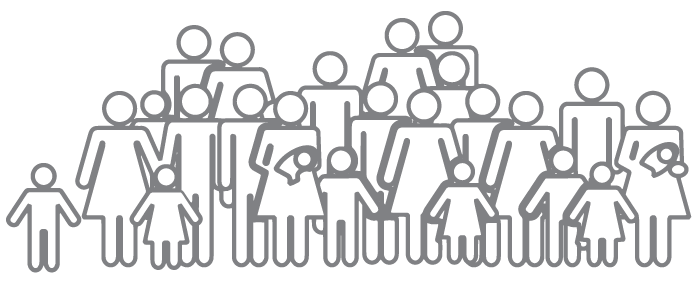 HK$76,042
DONATION
HK$280,000
GOAL
Thank you:
- Marshall Wace Asia Limited has donated HK$350.00
Mavis Kit Man Wong has donated HK$350.00
Ella Harris has donated HK$200.00
Ying Kei Chui has donated HK$350.00
Monica Lam & Gordon Chan has donated HK$4,000.00
Kenny Chen has donated HK$200.00
Siu Lun Edwin Wu has donated HK$1,000.00
David Elsom has donated HK$500.00
Eric Lau has donated HK$1,000.00
CHLOE CHAN has donated HK$500.00
Grace Andres has donated HK$100.00
Olyvia Pallister has donated HK$1,000.00
Maja Ilievska has donated HK$1,000.00
Maureen Kernick has donated HK$500.00
Yves Flavet has donated HK$350.00
Disa Hovatta has donated HK$200.00
Janine Proctor has donated HK$30.00
Janine Proctor has donated HK$12.00
Andy Cornish has donated HK$500.00
Marine rose Thomas has donated HK$500.00
Robyn Oltvanyi has donated HK$1,000.00
Chuyao Pan has donated HK$50.00
Sandy & Talis has donated HK$2,000.00
黃展瑋 黎淑雯 has donated HK$2,000.00
Yuk & Iris has donated HK$2,000.00
TikSze HO has donated HK$500.00
TSO YuYee has donated HK$500.00
Joanne & Zhan has donated HK$2,000.00
IVY TSANG & CLARENCE CHAN has donated HK$2,000.00
Oscar Yu & Amie Chin has donated HK$2,000.00
Grace Andres has donated HK$100.00
Candy & Simon has donated HK$2,000.00
Louis 及 Rita has donated HK$2,000.00
Tong Pak Lai & Chu Kit Ying has donated HK$2,000.00
Grace Andres has donated HK$100.00
Yeekwan Ip has donated HK$1,000.00
LI SHUI YUNG has donated HK$350.00
WAI TING KWONG has donated HK$500.00
John Horwood has donated HK$500.00
YAM SAN IU has donated HK$1,000.00
Yeuk Wing Cindy Wong has donated HK$1,000.00
Pui Ying Cheung has donated HK$500.00
Ho Ching Wong Wong has donated HK$350.00
Lai Shan Wu has donated HK$500.00
Chak Ng has donated HK$200.00
Pak Wan has donated HK$1,000.00
Liza Lee has donated HK$350.00
Katherine Henzell has donated HK$500.00
Tai-yen Shen has donated HK$500.00
Marcus Cheng has donated HK$350.00
Anonymous has donated HK$10,000.00
Stephanie Yim has donated HK$10,000.00
Wayne Wong has donated HK$1,000.00
Pit Michelle Li has donated HK$1,000.00
GRACE WONG has donated HK$1,000.00
Jenny Lung has donated HK$500.00
Chai Kwai Lam has donated HK$1,000.00
Amy Hong has donated HK$350.00
John Fettes has donated HK$350.00
Anna Serafinas Luk has donated HK$1,000.00
Tsen Ting Chan has donated HK$350.00
Men Chi Lee has donated HK$1,000.00
Giselle Lam has donated HK$350.00
SIN LUN ESTHER KO has donated HK$2,000.00
Yuqing Xi has donated HK$350.00
Alan Chiang has donated HK$1,000.00
SZUHUA CHEN has donated HK$500.00
Crystal Chan & Rover Wong has donated HK$2,000.00
Siu ling phoebe Wong has donated HK$800.00