Electronic Shield System (ESS)
Seventy-two per cent of total sharks caught in Indonesia are bycatch. The Electronic Shield System (ESS), developed by three students from Indonesia's Brawijaya University, works by using electromagnetic wave source to scare off sharks.
WWF-Indonesia is helping to test the system, which has shown promising results. In initial trials, ESS has cut shark bycatch by 50 per cent. Funds from this crowdfunding project will be used to refine the ESS design, to make it smaller and submersible, and to use this cutting-edge device as part of a bigger project to conserve hammerhead sharks at a newly discovered site.
Teluk Bintuni, in Papua province, lies at the heart of a massive bay and mangrove complex that appears to be used as a nursery ground by scalloped hammerhead and the rare winghead shark. WWF researchers have found around 600 juveniles are caught daily as bycatch in gill nets by crab fishers – a massive loss.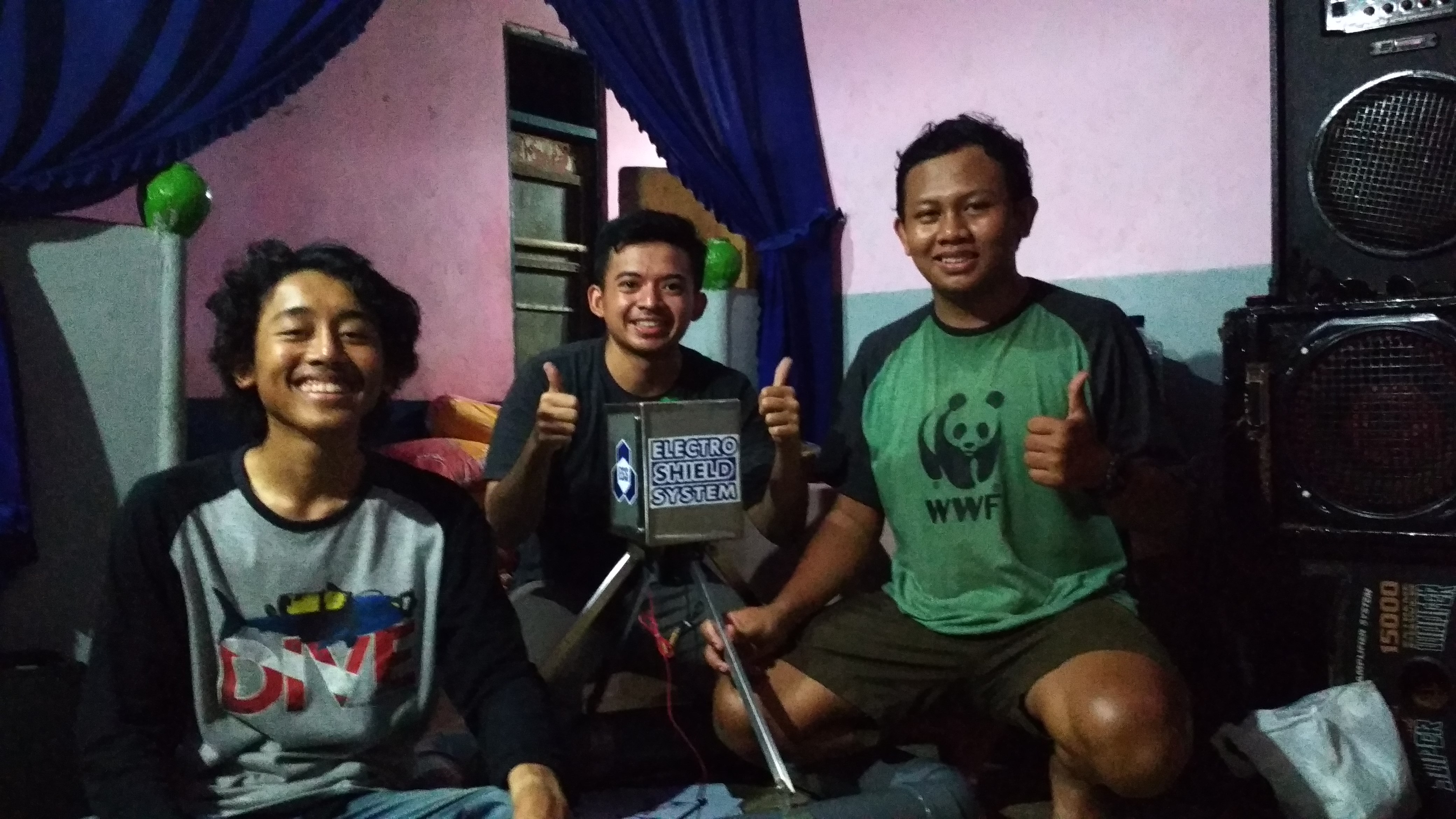 ©Irfan Thofiq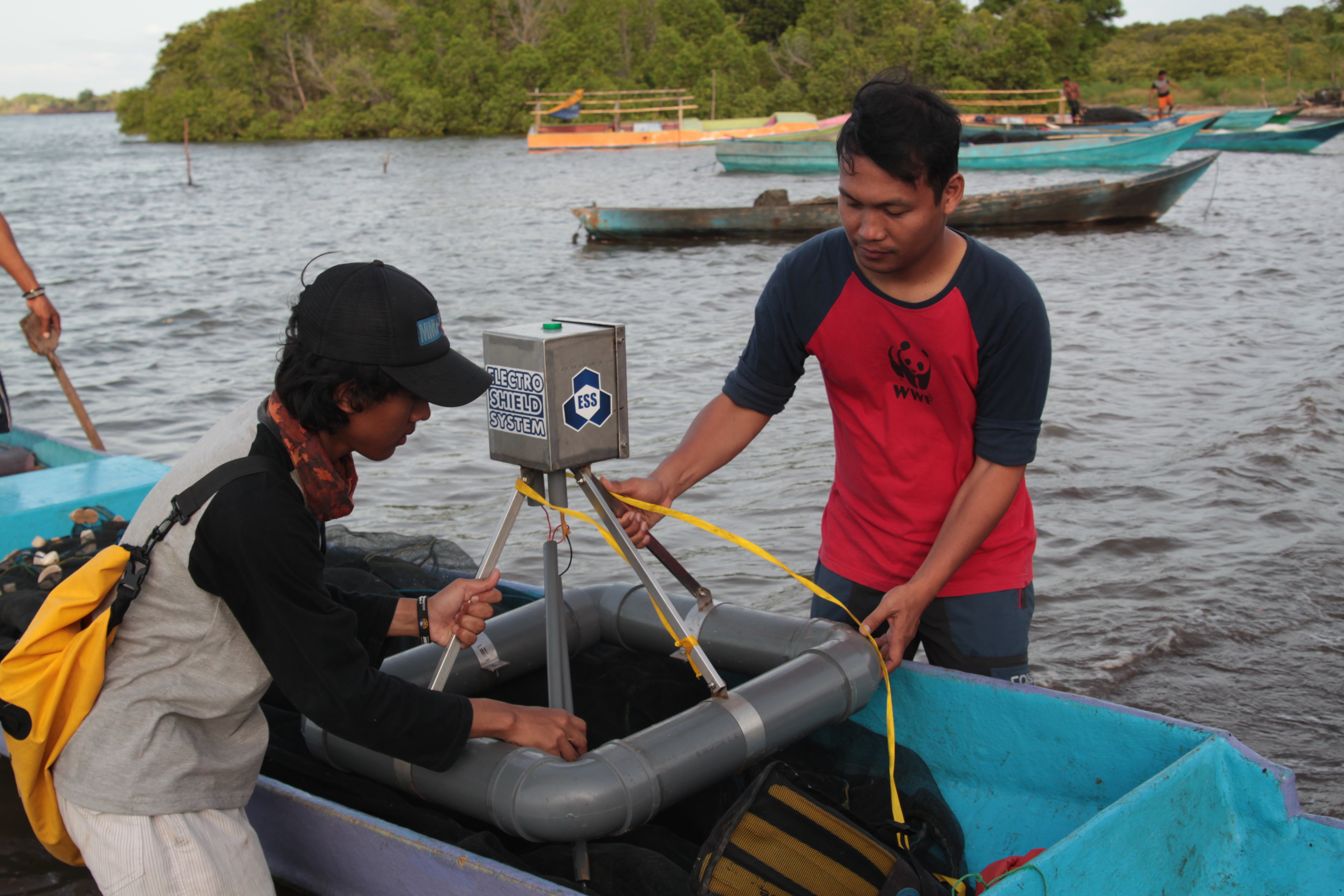 © Andy Cornish / WWF
Another key element of the project is to use acoustic tagging to identify juvenile hammerhead hotspots within the vast bay, with the information to be used for spatial planning and integration with a Marine Protected Area (MPA) at Teluk Bintuni. Acoustic tracking is used to examine the movement patterns of individuals within a defined area.
The goal is that eventually the most heavily used nursery grounds for juvenile hammerhead sharks will be conserved through MPAs in Teluk Bintuni, while nearby catch is reduced by technologies such as the ESS, enabling iconic hammerheads to continue to flourish in eastern Indonesia. If the approach proves successful, WWF will tap our good working relationship with Indonesian authorities to roll-out this initiative in other areas.